While the Lord may work in mysterious ways, the electrical workers who work for an Electricians Work Contractor work diligently, safely and according to code while performing work at the St. Joseph Motherhouse.
A five-man crew is performing $1.4 million in electrical work to help create 26 new residential suites for the Sisters who make up the Congregation of St. Joseph. This same crew is also building a new chapel as well for the Sisters.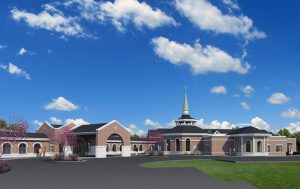 An estimated 12,000 man-hours will be needed to perform the work on the Motherhouse, which is located in Rocky River.
The religious order, which dates its Jesuit roots back to 1650 in France, picked an Electricians Work Contractor because they not only treat their employees well, but their electrical workers also perform top-notch work.
On a project with a limited budget, where every penny counts, it is vitally important the work is performed correctly the first time. This helps reduce maintenance cost down the road and also reduces needless spending.
The men and women who work for an Electricians Work Contractor are highly skilled and highly trained perform top-quality work correctly the first time. These same tradesmen and tradeswomen also receive great pay benefits, free training and work in a safe environment.
If you are an experienced and skilled electrical worker and want to advance your career, then fill out the form on this page. An Electricians Work representative will reach out to you and discuss how you can earn more money, better health and retirement benefits, plus work on important projects such as the St. Joseph Motherhouse.