The area's top commercial electrical workers were called into action to build a Menards in Sandusky.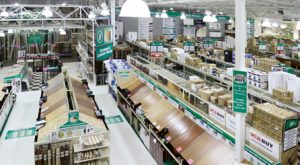 Commercial electricians working for an Electricians Work contractor put in over 20,000 man-hours on this project, to help construct the retail building.
Electricians brought electricity into the facility, where it was distributed throughout the building.
Menards, with a slogan of "Dedicated to Service and Quality," wanted only highly skilled and highly trained electricians to build their facility. They understood that a properly trained workforce performs their job efficiently, ultimately helping them save money by doing the work right the first time.
Furthermore, high quality work will help reduce maintenance cost.
If you are an experienced commercial electrician and want on projects such as this one, fill out the form on this page and an Electricians Work representative will contact you with more information.